TIDY RAVE TOURS
IMMERSIVE PERFORMANCE JOURNEY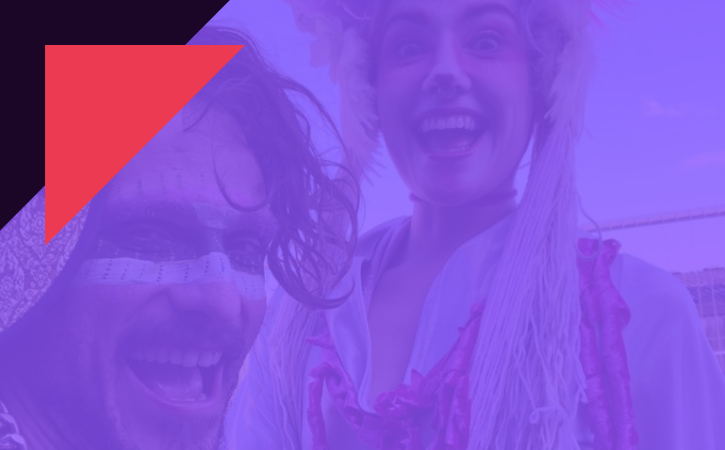 TIDY RAVE TOURS
Tidy Rave Tours will bring people together for a bit of light hearted silly (safe and conscientious) fun In the midst of such troubling times. Inviting the local residents to take pride in their community and the wonderful people, life forms and amazing landscapes it has to offer - all whilst being silly, having a dance, learning some stuff and tidying up a bit.
We encourage awareness and ethical values of the world we live in, with lighthearted and touching fluffy content, right here at home in beautiful St Leonards.

MORE INFO
Tidy Rave Tours is devised and produced by local residents Ben Giubarelli with Laura Coppin.

Ben is an actor, entertainer and professional and has been creating and imagining for as long they can remember. They built a name for themselves in the industry and on the festival circuit, bringing well tailored, exciting and imaginative events bursting with talent.

This project is part of Pitch, our public call-out for new creative projects in St Leonards that took place in September 2020.
Supported by
Good Stuff in St Leonards, a community-led programme of creative activities and events funded by Creative Civic Change and facilitated by local arts charity Home Live Art

If you have any questions or queries regarding Good Stuff please email info@goodstuffinstlens.com
or call 020 3920 9045 and leave a voice message with your name and phone number and we will get back to you as soon as we can,